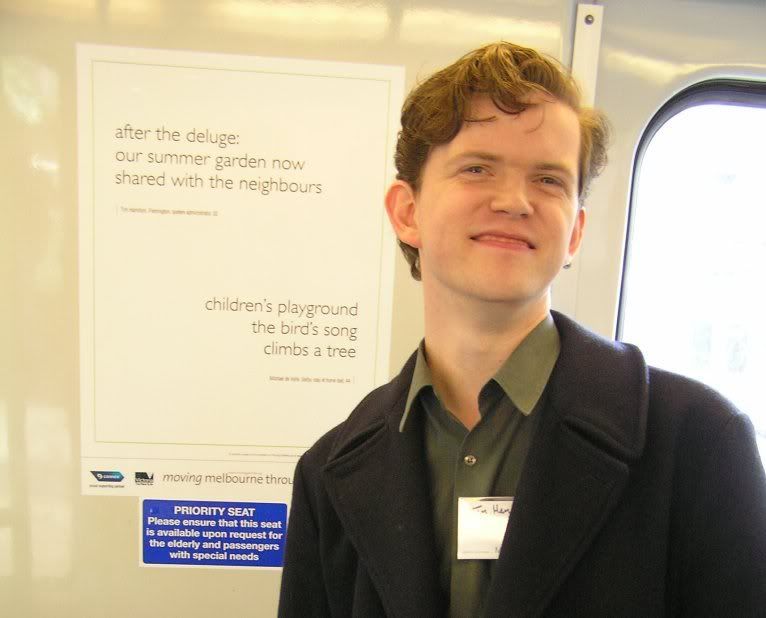 On Tuesday I skived off work to make my merry way down to Flinders St. for the Moving Galleries launch. I bumped into a bunch of fellow poets, some who I'd not seen in a long time, some I only knew by name and reputation.
The project organisers and Lynn Kosky (State Minister for Transport and the Arts, a fortuitous combo of portfolios, no?) made with the speeches. I was pleased to hear this project will have funding to run bi-annually for the next three years.
Speeches over, we were shepherded down to Platform 14 to wander along the length of one of forty trains that will be bedecked in artwork and poetry. Naturally, every one went hunting for their part of the whole. Cameras were brandished as people posed beside their work (see right).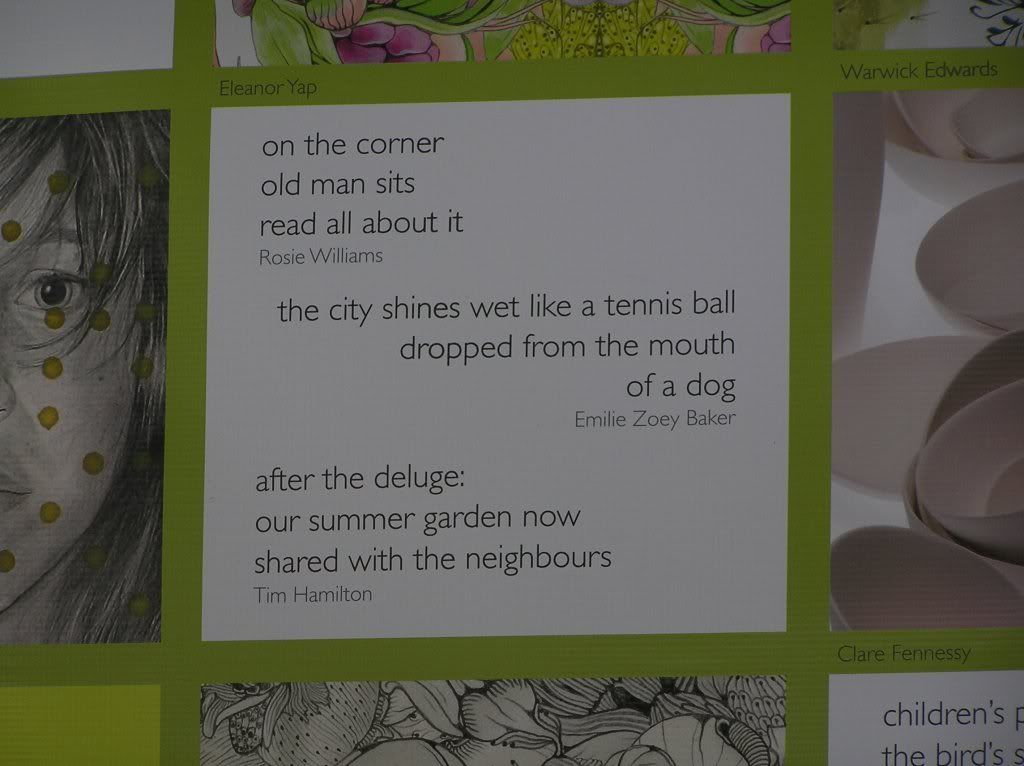 You Melbournians who catch the train on a regular basis, keep an eye out for the Moving Galleries project. Lots of lovely stuff to read and look at. If you happen to see my work on your train, please comment here, I'd love to know who sees it and when! Everyone received a copy of their artwork (text or visual), mine is sitting coiled in its cardboard tube, waiting for a trip to the framers.
Reading: Ian McBryde – The Shade of Angels
Listening: Joy Division – Love Will Tear Us Apart